How to Complete a MAWB
International MAWBs must be typed or computer-printed. Customers may provide additional information, however UPS Air Cargo requires the information covered below.
To obtain Air Waybills, complete the Air Waybill Request Form (U.S., Latin America, Mexico and Canada Origins Only).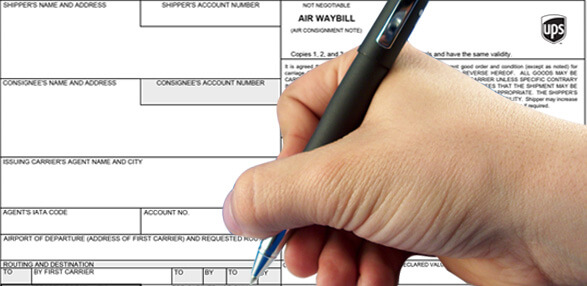 Field Descriptions of MAWB
The following information is required on all Master Air Waybills (MAWB).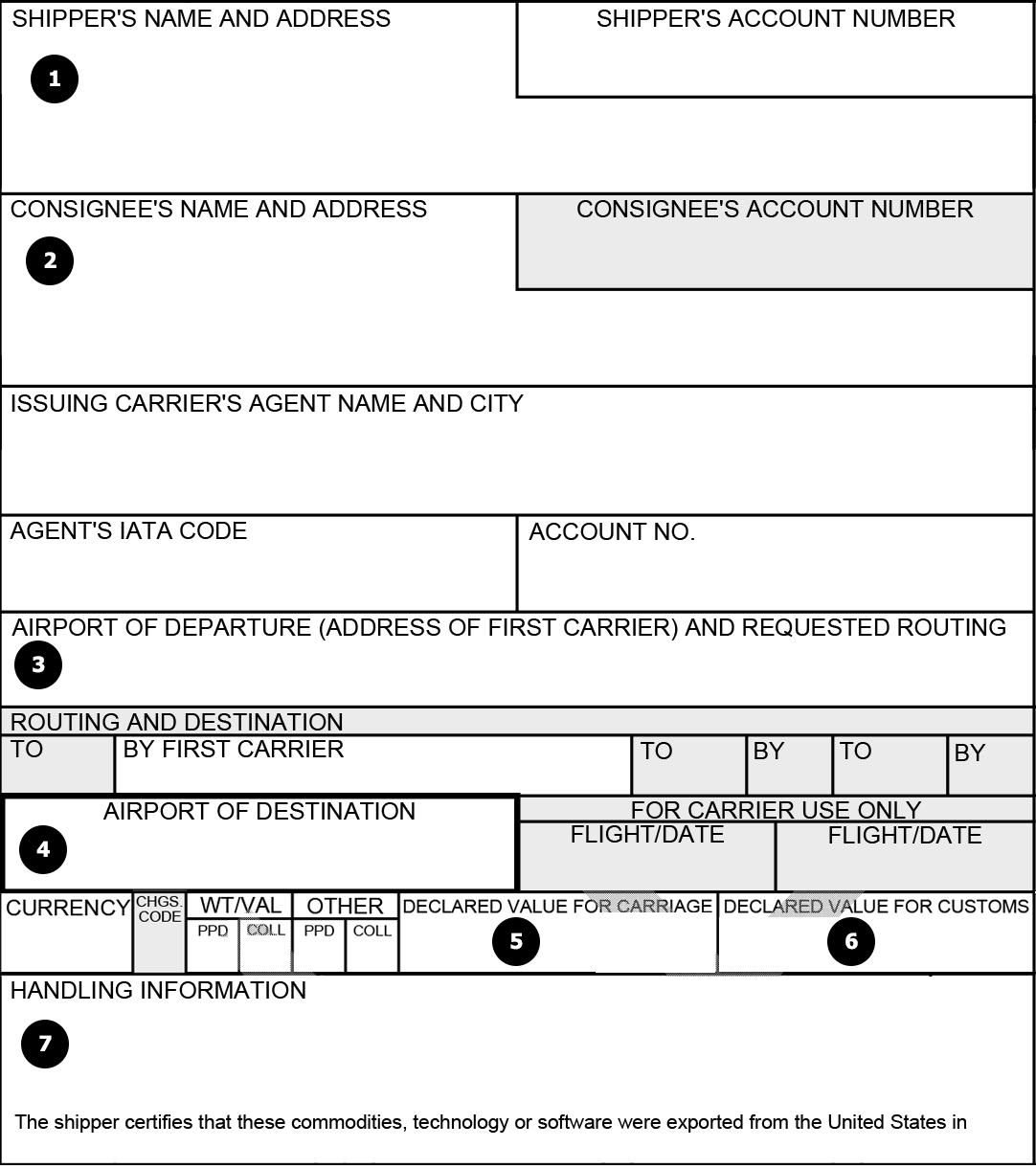 Section 1 Completed By Customer

Shipper's name and address.

Section 2 Completed By Customer

Consignee's name and address.

Section 3 Completed By Customer

The three letter code of the origin airport. This is the origin airport code whether the freight trucks or flies.

Section 4 Completed By Customer

The three letter code of the destination airport.

Section 5 Completed By Customer

Declared Value for Carriage Option

Section 6 Completed By Customer

Shipment Value for Customs purposes. If no value is shown in block 5, the appropriate SED exception wording is required.

Section 7 Completed By UPS/CFS or Customer

Handling Information - to contain any special instructions or notes regarding freight, dims, ULD numbers, and individual position weight.
Section 8 Completed By Customer

Number of Pieces

Section 9 Completed By Customer

Gross weight

NOTE: This does not include tare weight of aircraft pallets and/or containers, however it does include the weight of wooden skids

Section 10 Completed By Customer

Kilograms (kg) or Pounds (lbs).

Section 11 Completed By Customer

Chargeable weight. The actual weight or the dimensional weight, whichever is greater.

Section 12 Completed By Customer

Rate/Charge - International MAWB only

Section 13 Completed By Customer

Total - International MAWB only

Section 14 Completed By Customer

Nature and quantity of goods, the description of cargo. This may include dimensions or volume.

NOTE: Using the term "Consolidation" or like terms is not an acceptable description of goods. Description must be specific.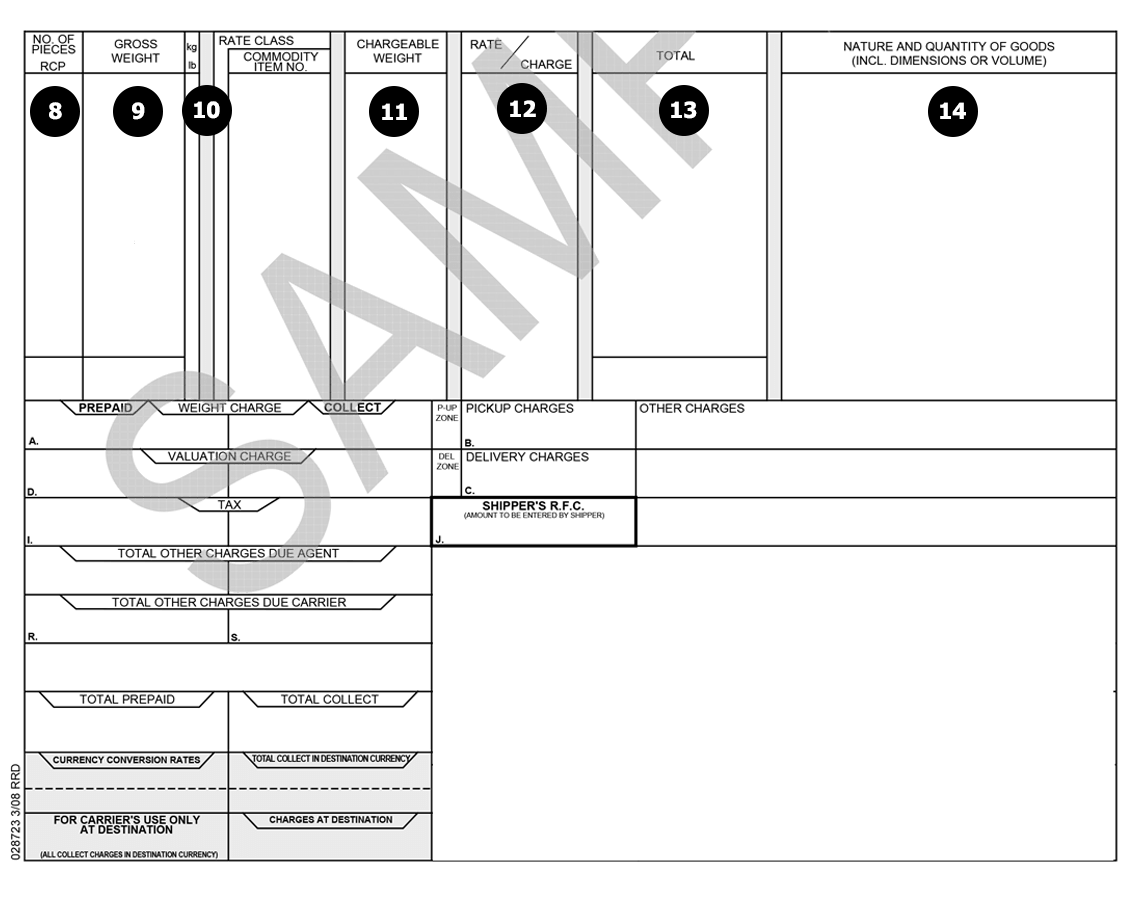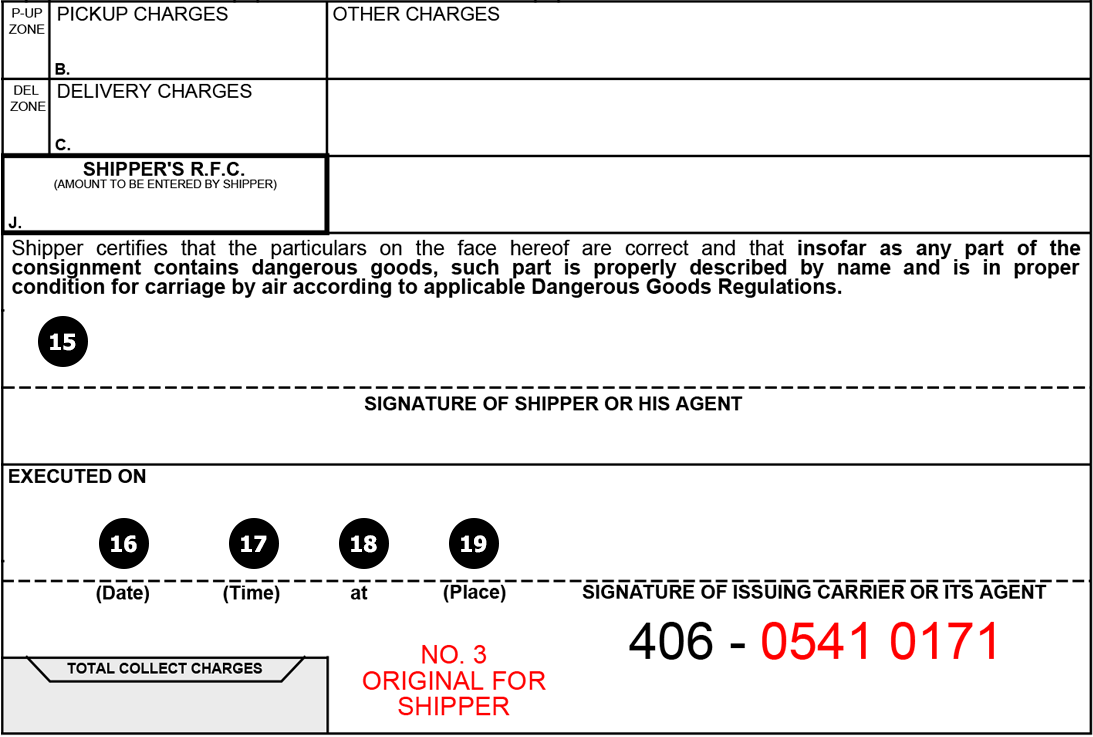 Section 15 Completed By Customer

Signature of shipper or agent.

Section 16 Completed By UPS/CFS

Date of signing

Section 17 Completed By UPS/CFS

Time of signing.

Section 18 Completed By UPS/CFS

Place of signing - three letter code of the gateway.

NOTE: Refer to MAWB example in Air Cargo Forms Section.

Section 19 Completed By UPS/CFS

Signature of issuing carrier or its agent refers to:

UPS representative OR
CFS employee

NOTE: Clarify all signatures.
Section 20-23 Completed By Customer

Consignee Signatures

NOTE: 20, 21, 22 and 23 are to be completed at the destination gateway or CFS by the consignee or their agent. If the destination gateway has a CFS, the destination gateway maintains an unsigned copy of the MAWB (#5 or #6) along with a signed, Register of Air Freight Shipments/AC-12, or work order on file.

Section 24 Completed By Customer

Indicate Service Type if Perishable, Priority, or RFS.