Rates
UPS Air Cargo strives to offer quality, dependable service at competitive rates. Published rate information for U.S. origin service is available on this website, categorized below.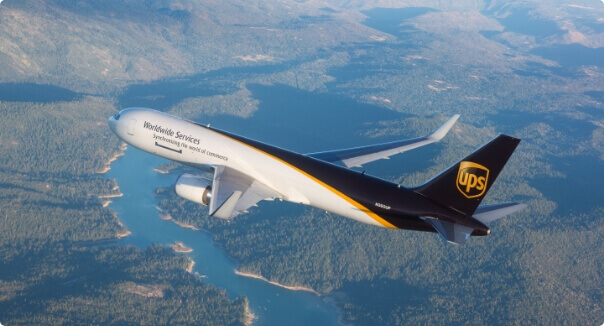 Terms and Conditions
Rates are applicable to prepaid shipments only.

Rates are NET/NET and are not commissionable.
Dimensional weight is calculated per IATA standard.
These rates supersede all previous rates and are subject to change without notice.
Perishable rates are 150% of Reserved and Priority cargo rates.
Dangerous Goods are 125% of the applicable Reserved or Priority cargo rate, plus a $75 per UN/ID number fee.
Dangerous Goods are accepted on pre- approved contractual basis only.
For oversized freight (dimensions are larger than allowed for a standard container or pallet and will become an overhang), see accessorial chart.
All rates are in U.S. dollars per kilogram.
For nationwide reservations or to contact your Region Sales Representative, call 800.535.2345
For on-line tracking or additional information, visit our Web site at www.AirCargo.UPS.com
Rates do not include any surcharges.